Born into the winery business, Julia Jackson is front and center as spokesperson and proprietor for her family's winery, Kendall-Jackson. She received a Bachelor's degree in studio art at Scripps College in Claremont, California. Jackson then attended Stanford University's General Management program.
In addition, Jackson, inspired by her mother, Barbara Banke, who runs the company, founded Cambria Seeds of Empowerment. This is a program that promotes and celebrates women who have overcome various trials and tribulations in their lives and now seek to inspire others to do the same within their communities. Julia refers to these women as "Warrior Women". The program provides cash grants to nonprofits that encompass equality, community and spirit.
Cambria Winery holds a special place in Jackson's heart as it is home to "Julia's Vineyard", named after her by her parents, Jess Jackson and Barbara Banke. It is located in Santa Barbara on the Santa Maria Bench, a rare east-west running mountain range. The spot was discovered by Barbara Banke as a likely spot for growing grapes, and purchased, by her, in 1986. Denise Shurtleff, a Santa Maria native, is in charge of winemaking. This winery specializes in Pinot Noir and Chardonnay. Check this website for more info at Cambria Wines.
In 1993, Jess Jackson bought La Crema, in the Russian River Valley. It now produces, along with Pinot Noirs and Chardonnays, one of the best Pinot Gris in California.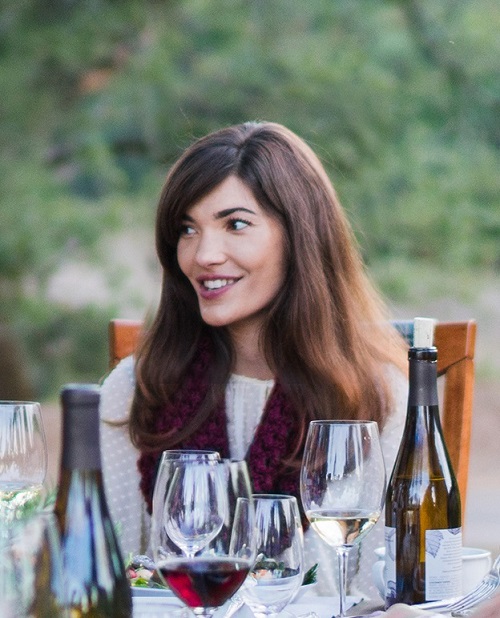 The Verite Winery, in Sonoma, produces Verite Joie (a Cabernet-dominant Bordeaux blend). Each vintage the winery produces two other Bordeaux-inspired wines as well: La Muse (Merlot-based) and Le Desir (Cabernet Franc-based). Julia Jackson has stated "Sonoma has a reputation for Pinot Noir and Chardonnay, but we believe it's the best place for Cabernet."